Come read the Bible. In Greek.
For the first time, the Ancient Language Institute is moving from the internet to the physical world. Come join us in August 2023, for a 10-day Ancient Greek immersion camp, led by some of the best Ancient Greek teachers from around the world.
We will be reading, speaking, laughing, praying, singing, and writing in Greek on the beautiful Eugene campus of the University of Oregon from Aug. 14 – Aug. 25. 
Bible Camp is designed for late beginner – early advanced Greek students who want to improve their Greek proficiency and read the Septuagint and the Greek New Testament with ease and enjoyment. [If you take G101 during Summer 2023 term at ALI, you will be eligible to join us for Bible Camp this year.]
No matter what form of Ancient Greek you are primarily interested in, the immersive learning experience of Bible Camp will aid you in your path towards proficiency. Bible Camp presents a life-changing opportunity to study Greek immersively under the Direct Method, which the Ancient Language Institute uses with hundreds of students online every year.
While we will be primarily focusing on Biblical texts, we will also be learning how the study of other Ancient Greek texts can enrich your reading of the Bible. But most of all, we'll be reading and speaking – a ton – in Ancient Greek!
The ideal Bible Camp participant already has some experience with Koine or Ancient Greek, so that he or she is at least familiar with some basic concepts and vocabulary. If you are interested in attending but do not have prior Greek experience, we will ask you to complete the Ancient Language Institute's Ancient Greek 101 course beforehand, as a minimum requirement (or equivalent). There is still enough time to take G101 over the summer in preparation for Bible Camp – registration closes April 15th.
We can accept a maximum of 30 students. Applications are already rolling in, and will be evaluated in the order they are received. We will close applications when all seats have been filled.
Cost: $1,500 ($1,800 for single occupancy room)

Covers tuition for Bible Camp, lodging for eleven nights, three meals/day while you're here, and pickup and drop-off at the Eugene Airport (EUG)

Location: University of Oregon, Eugene, OR 97403
Dates: August 14th, 2023 – August 25th, 2023

Check-in: Beginning Aug. 14th (time TBA)

Check-out: Must be completed Aug. 25th (time TBA)

Requirements (what we're looking for in applicants):

Late beginner – early advanced student of Greek
Minimum age of 18
Positive, enthusiastic attitude excited for an immersive, spoken Greek experience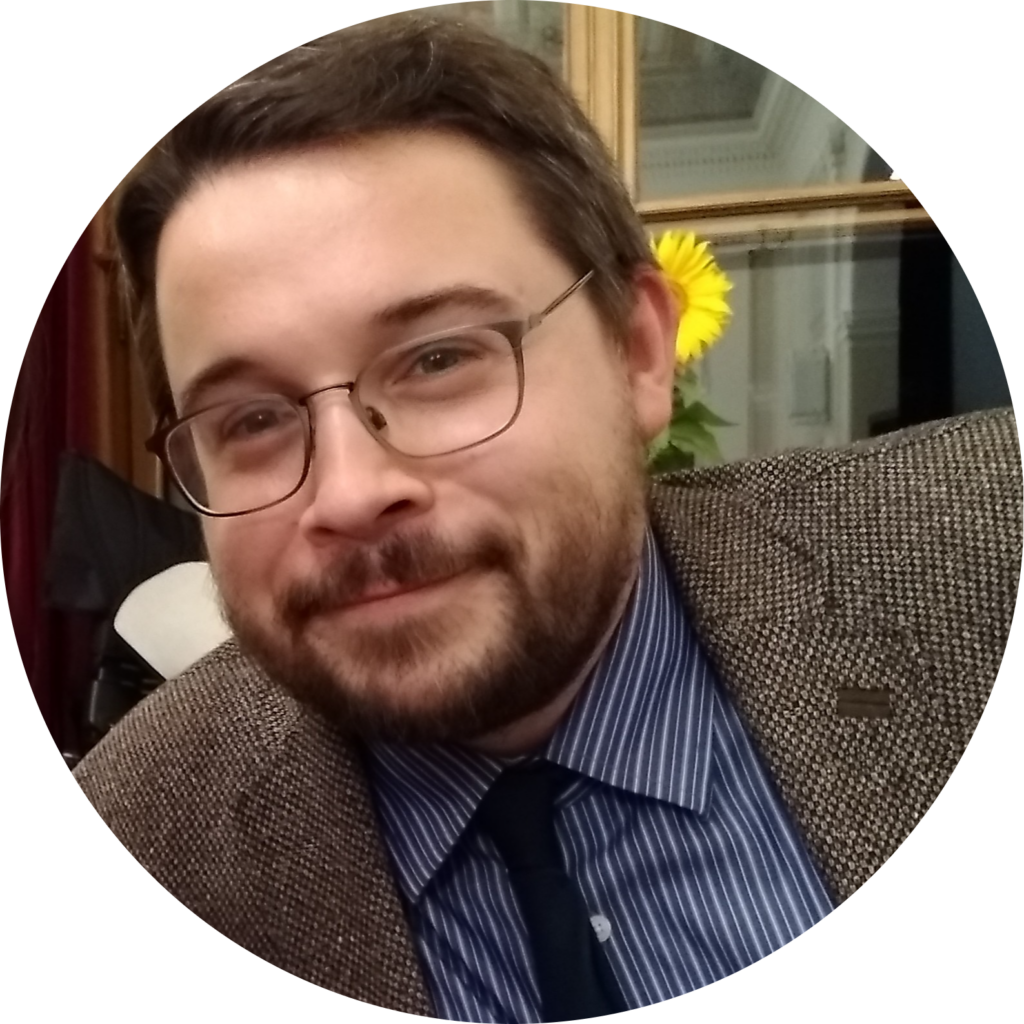 Michael Kopf, our Greek & Latin Fellow, was born and raised in Upper Austria. He has studied and lived in Munich, Vienna, and Jerusalem. Since receiving his MA in Ancient Philology from the Polis Institute in 2015, he has taught Latin and Greek to middle-schoolers, high-schoolers, graduate students, as well as independent learners in immersion and in more conventional settings. His special interests include ancient grammatical texts as well as the use of poetry in language teaching. In 2020, he and his wife decided to resettle in rural Austria from where they both teach classical languages in different capacities.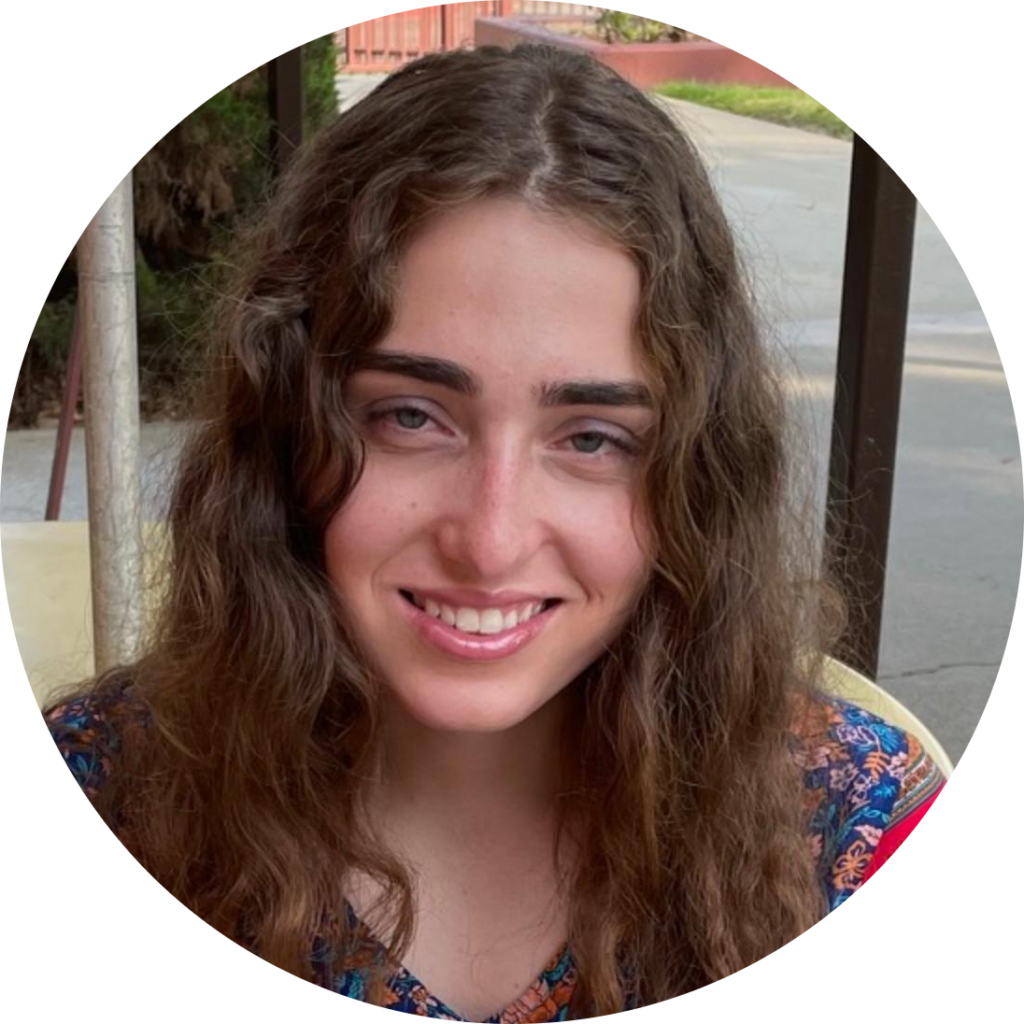 Joanna Thornhill, our Ancient Greek & Latin Fellow, was born and raised in sunny Los Angeles, California. She studies Liberal Arts at St. John's College in Santa Fe, New Mexico. She has a great passion for ancient languages and has taken part in Latin and Greek courses at a variety of institutions, including spending several summers at the Accademia Vivarium Novum. She has taught a variety of students Greek and Latin both in individual and group settings. Outside of her studies, she can be found snowboarding down the slopes in the Santa Fe mountains.
You can find her on Twitter here: @JThornhill51
MORE BIBLE CAMP TEACHERS WILL BE ANNOUNCED SOON!
Timeline and Application Process
Apply (Dec. 1 – July 1): Use the application form on the Bible Camp page (below) to apply to join us. We will require a refundable $100 deposit at the time of application. If you are accepted, this deposit will be applied to your tuition balance. If you are not accepted, the deposit will be fully refunded to you.
Video Interview (Jan. 1 – July 6): If we move you on to the next stage of the application process, we will schedule a video interview with you, so we can learn more about you and your Greek interest and experience, and so you can ask some questions about Bible Camp.
Acceptance (Jan. 1 – July 6): Shortly after the video interview, we will let you know via email whether you've been accepted. If you are accepted, we will also send you an invoice for 50% of the cost (minus the $100 already paid). To secure your spot at Bible Camp, you will need to pay that invoice. Once you do, your spot is secure.
Balance due (July 14): Your entire balance is due July 14. Additionally, if at any point you need to withdraw from Bible Camp, you may do that for a full refund before July 14. Beginning July 14, we will no longer be able to issue refunds.
Travel notification due (Aug. 1): We will send out an "orientation" email in July to provide some more helpful logistical info, which will include a questionnaire about your travel arrangements, so that we can make sure we know when you're due to arrive in Eugene. Please fill this out and return it to us by August 1.
Arrival (Aug. 14): You are welcome to check into your room at the University of Oregon on August 14th beginning at [Time TBA]. We will be there to welcome you on campus at that time. The first session of Bible Camp will begin at [Time TBA] that day, so please arrive before then.
Bible Camp (Aug. 14 – Aug. 25): Greek! The Bible! Greek! The Bible!
Departure (Aug. 25): The last session of Bible Camp will be at [Time TBA] on Aug. 25th. You are welcome to depart immediately after that; we will provide shuttle service to the Eugene Airport. You will need to check out of your room by [Time TBA] that day – you don't have to go home then, but you can't stay here.
What makes ALI different? Why learn Greek with us?