Runic Alphabet Workshop Details:
Date: Wednesday, December 7th, 2022
Time: 4:00pm – 6:00pm PST (7:00pm – 9:00pm EST)
Location: Online via Zoom
Cost: $10
Prerequisites: No prior knowledge of runes or of Old English required
Cancellation policy: Full refund available before November 30th. No refunds afterwards.
The runic alphabets of the ancient Germanic languages have fascinated students of language and history, as well as the general public, for centuries. Where did they come from? How were they used? Why do they have such a strong association with magic in our culture? How do we write our own names in runes?
In this 2–hour online workshop, ALI Old English & Latin Fellow Dr. Colin Gorrie will introduce you to the runic alphabet as it was used in Old English. The Old English runic alphabet, or futhorc, is the largest of the runic alphabets, using between 26–33 runes.
To introduce you to the runes, we'll read together from the Old English Rune Poem (in translation), a collection of riddles whose answers are the names of the runes themselves. For example, here's what the Rune Poem has to say about the rune ᚻ:
ᚻ is the whitest of grains.
It comes down from heaven's breeze,
the wind's showers roll it down,
and after it becomes water.
(The answer is hagol, 'hail', by the way.)
The Anglo-Saxon runes are interesting not only in the evidence they give us about the early development of Old English dating back to the 5th century, but also present us with some mysteries about their role in society. For example, although the corpus of runic inscriptions is relatively small (totalling fewer than 200 inscriptions), they were used for diverse purposes, including (what may have been) magical purposes.
No familiarity with Old English is assumed or needed for this workshop. Attendance is limited to 15 students so that everyone will have the chance to learn how to write their own name in runes.
---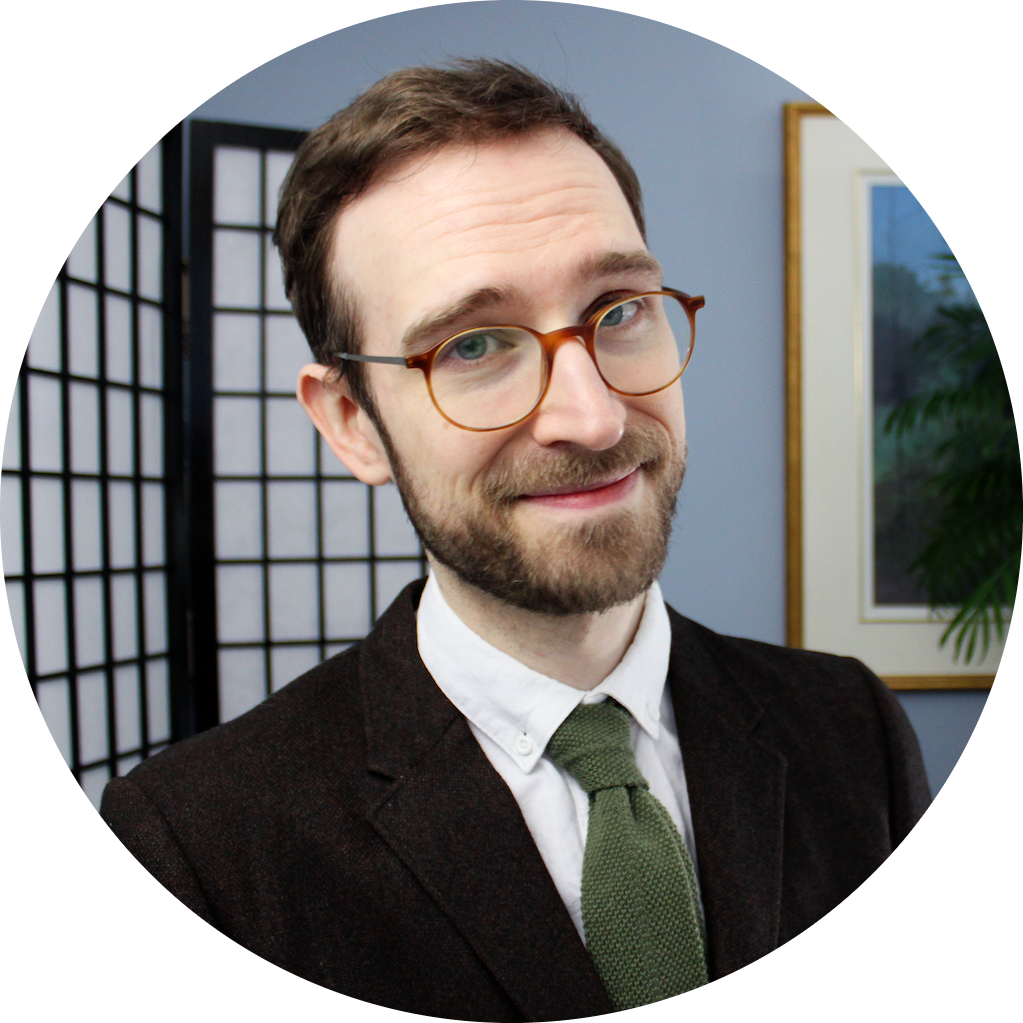 Colin Gorrie, our Old English & Latin Fellow, is a linguist with interests in historical linguistics and ancient language pedagogy. He is also a serial (and parallel) language learner with over two decades of experience experimenting with language learning and teaching methods on a wide variety of languages, both ancient and modern, from around the world. These experiments have culminated in the writing of the first direct method textbook for Old English: Lingua Anglica Antiqua Per Se Illustrata.
---