Introduction to Latin for Teachers: One-on-One Summer Tutorial
Applications for the New Latin Teacher Tutorial are open. 
Introduction to Latin for New Latin Teachers
Picta Dicta Latin Primer: Online Summer Tutorial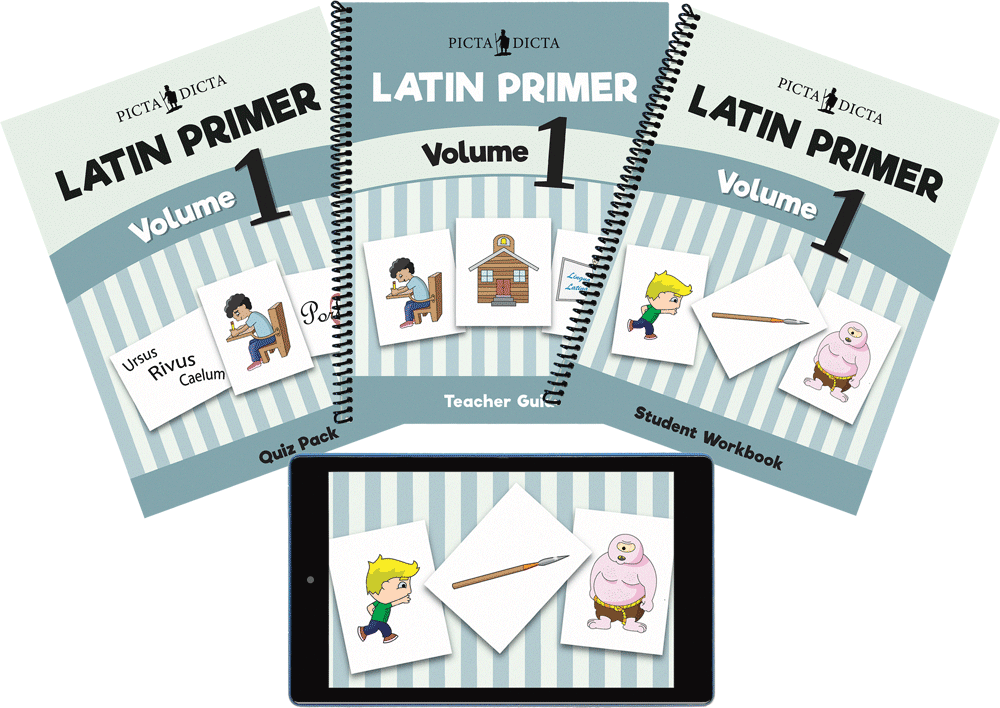 Do you plan on teaching Latin using Picta Dicta Latin Primer? Whether you are a teacher about to start teaching Latin this fall, a curious homeschool parent, or a headmaster interested in using Picta Dicta at your school, this is the course for you.
Over four one-hour-long sessions, an ALI teacher will walk you through the fundamentals of Latin as presented in the opening lessons of Picta Dicta Latin Primer. You will gain familiarity with this incredible language-learning platform, while also learning the Nominative, Accusative, Genitive, Dative, and Ablative Cases; the Masculine and Neuter Gender; Verbs in the 3rd Person; and lots of Latin vocabulary! You will be well equipped to continue your Latin studies on your own using Picta Dicta Latin Primer.
Picta Dicta Latin Primer makes learning Latin fun and intuitive, and this will be a low-pressure, interactive tutorial focused on introducing you to the basics of the Latin language while having lots of fun along the way. This one-on-one summer tutorial can be scheduled based on the mutual availability of you and your teacher.
Cost: $300
New Latin Teacher Summer Tutorial Details:

All class meetings occur over Zoom
Schedule the sessions based on your and your teacher's availability
Tutorial sessions are one hour long
ALI will provide you with a Picta Dicta Latin Primer account and license at no additional cost
Check Out the Intro to Latin Group Seminar
This group seminar will cover the exact same material as the tutorial, but will do so over two weeks (four sessions) with a small group of other novice Latin learners. The seminar will be limited to 12 participants to preserve a friendly, collegial atmosphere.
Want to Learn More About Picta Dicta Latin Primer?
Picta Dicta is an innovative Latin curriculum platform changing the way students in classical schools and beyond learn the Latin language. Latin Primer is a Picta Dicta product geared especially for grades 3-6, and the Ancient Language Institute trusts it so much we use it as the centerpiece of our own Elementary Latin online courses.
Meet the Ancient Language Institute
ALI exists to aid students in their path to proficiency in ancient languages. We run online courses, build cutting-edge curriculum, and publish a variety of materials to aid us in this goal. We have an extraordinary team of teachers and curriculum developers working on Latin, Ancient Greek, Biblical Hebrew, and Old English.