Introduction to Latin for Teachers: Summer Seminar
Registration for the New Latin Teacher Seminar is open. Registration will close July 24th.
Introduction to Latin for New Latin Teachers
Picta Dicta Latin Primer: Two-Week Online Summer Seminar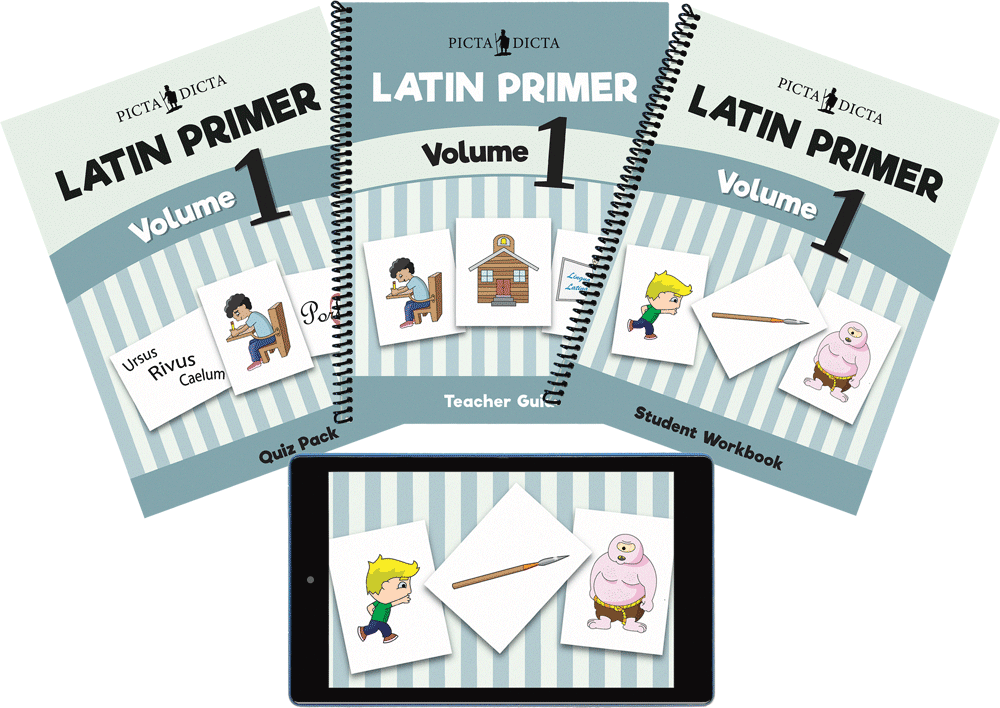 Do you plan on teaching Latin using Picta Dicta Latin Primer? Whether you are a teacher about to start teaching Latin this fall, a curious homeschool parent, or a headmaster interested in using Picta Dicta at your school, this is the course for you.
Over two weeks this summer, we will walk you through the fundamentals of Latin as presented in the opening lessons of Picta Dicta Latin Primer. You will gain familiarity with this incredible language-learning platform, while also learning the Nominative, Accusative, Genitive, Dative, and Ablative Cases; the Masculine and Neuter Gender; Verbs in the 3rd Person; and lots of Latin vocabulary! You will be well equipped to continue your Latin studies on your own using Picta Dicta Latin Primer.
Picta Dicta Latin Primer makes learning Latin fun and intuitive, and this will be a low-pressure, interactive seminar focused on introducing you to the basics of the Latin language while having lots of fun along the way. This seminar will be limited to 12 participants to preserve a friendly, collegial atmosphere.
Cost: $175
New Latin Teacher Summer Seminar Details:

All class meetings occur over Zoom
Total of 4 class meetings over 2 weeks

Wednesday, July 26th
Friday, July 28th
Wednesday, August 2nd
Friday, August 4th

Class sessions run 12pm – 1:30pm PDT (3pm – 4:30pm EDT)
ALI will provide Picta Dicta Latin Primer accounts and licenses to all participants at no additional cost
Full refunds available before July 24th. No refunds can be issued after July 24th.
Timing Doesn't Work for You? Prefer a One-on-One Class?
If the dates and times conflict with your schedule, or if you would prefer to meet with an ALI Latin Fellow on a one-to-one basis rather than in a group setting, you can consider applying for a four-session tutorial instead. We have a limited amount of availability for these tutorials, so we cannot guarantee placement.
Want to Learn More About Picta Dicta Latin Primer?
Picta Dicta is an innovative Latin curriculum platform changing the way students in classical schools and beyond learn the Latin language. Latin Primer is a Picta Dicta product geared especially for grades 3-6, and the Ancient Language Institute trusts it so much we use it as the centerpiece of our own Elementary Latin online courses.
Meet the Ancient Language Institute
ALI exists to aid students in their path to proficiency in ancient languages. We run online courses, build cutting-edge curriculum, and publish a variety of materials to aid us in this goal. We have an extraordinary team of teachers and curriculum developers working on Latin, Ancient Greek, Biblical Hebrew, and Old English.