Anacreontic Poems Workshop Details:
Date: Tuesday, March 7th, 2023
Time: 12:30pm – 3:45pm PST (3:30pm – 6:45pm EST)
Location: Online via Zoom
Cost: $20
Difficulty: This workshop will be conducted in Ancient Greek. Low-intermediate Greek knowledge is a minimum requirement. Must be familiar with the aorist.
Cancellation policy: Full refund available before March 1st. No refunds afterwards.
Fed up with hexameters, but somewhat intimidated by the prospect of having to recite the great tragedians? Good news! There is a genre of Ancient Greek iambic poetry which can bridge this gap for you.
In this workshop, we will introduce a number of charming short poems with extra short lines (usually referred to as Anacreontics, although they are – most probably – not by Anacreon himself). Their iambic lines are shorter and more regular than the trimeter of Greek drama, which makes the meter more accessible, especially for those who are new to iambs – or to poetry in general!
The workshop will take place over the course of 195 minutes, which includes a 15-minute break.
You are not expected to do any homework in preparation for the workshop. Attendance is limited to 12 students max in order to preserve a small, collegial atmosphere. So, if you're interested, don't hesitate. Sign up, and we look forward to seeing you on March 7th!
---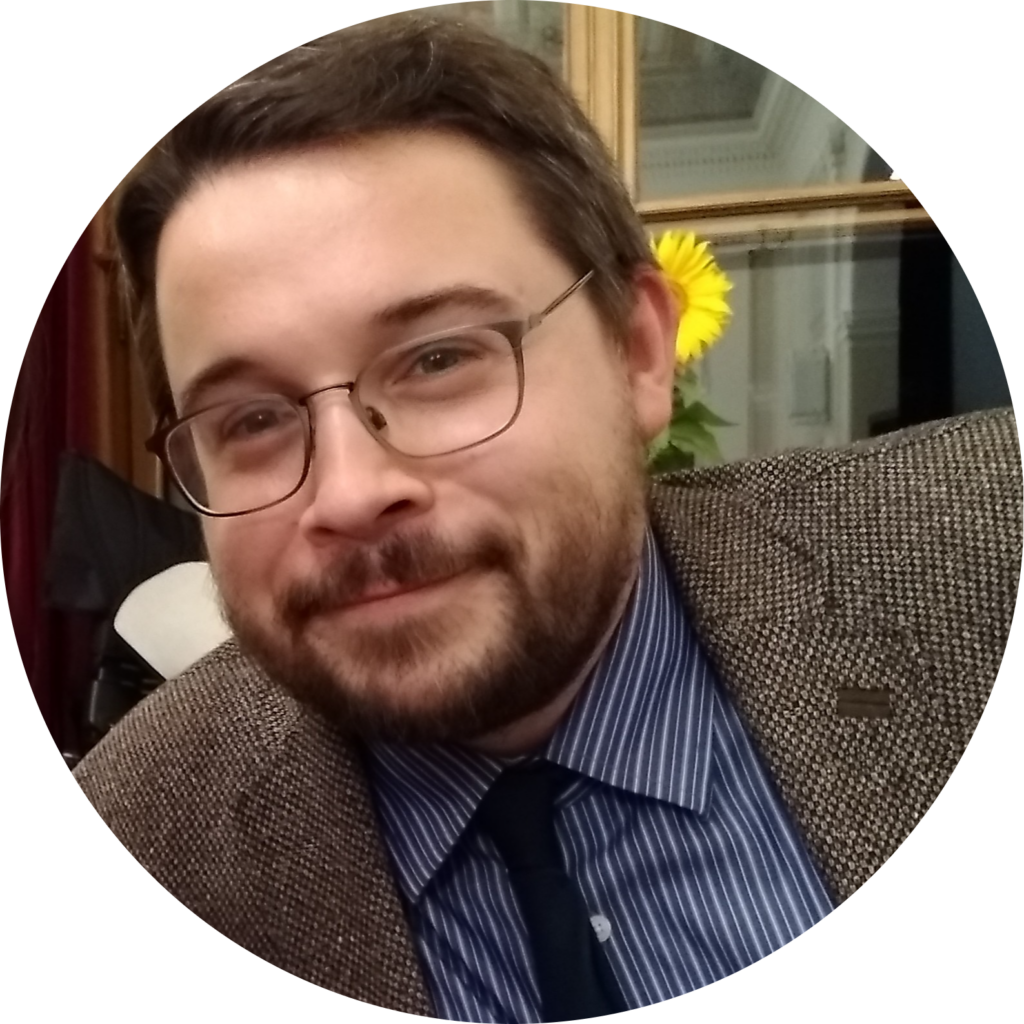 Michael Kopf, our Latin & Greek Fellow, was born and raised in Upper Austria. He has studied and lived in Munich, Vienna, and Jerusalem. Since receiving his MA in Ancient Philology from the Polis Institute in 2015, he has taught Latin and Greek to middle-schoolers, high-schoolers, graduate students, as well as independent learners in immersion and in more conventional settings. His special interests include ancient grammatical texts as well as the use of poetry in language teaching. In 2020, he and his wife decided to resettle in rural Austria from where they both teach classical languages in different capacities.
---
Ancient Greek Workshop
Sign up for an Ancient Greek Workshop to read some of the greatest Greek texts with the expert guidance of an ALI Fellow.