Intermediate Old English II
Registration for Intermediate Old English II is open. Registration closes on December 16th.
Intermediate Old English II (E202): Spring Term
In this course, you will continue reading a selection of unadapted primary texts in Old English. The main goal of this course is to accustom you to reading Old English prose and poetry in larger and larger chunks, all the while building your vocabulary. Aside from being carefully selected to match your reading level, the texts also serve as an introduction to Old English heroic literature, both in prose and poetry. Reading selections include a prose account of the fantastic life and adventures of St. Andrew, the heroic poem Andreas (on the same topic), as well as the classic elegiac poems The Wanderer and The Seafarer. After this course, you will be ready to progress to the advanced sequence of courses, in which you will read the crown jewel of Old English literature: Beowulf.
Cost: $725
Intermediate Old English II Details:

Class sessions last 1.5 hours
1 class session per week
Course lasts 14 weeks
Term runs January 7th – April 13th

ALI classes are completely risk-free: Get a 100% refund anytime before your second class session

Refunds in weeks 2 – 4 done on a pro rata basis
No refunds after week 4
Classes run on a semester basis.




Fall

: September – December

Spring

: January – April

Summer

: May – August

Old English 202 will be split into

two different sections

.

E202 Section A will meet on Tuesdays, 4pm – 5:30pm PST (San Francisco)
E202 Section B will meet on Saturdays, 6am – 7:30am PST (San Francisco)

Classes are

live, online classes run by ALI's Old English Fellow. Learn Old English from anywhere.

We want to make sure you're completely satisfied. If you don't love your first Anglo-Saxon class, we

guarantee a 100% refund. After that, in weeks 2 – 4, refunds will be made on a pro rata basis, based on however many class sessions you've attended. We cannot issue refunds after the fourth week of classes.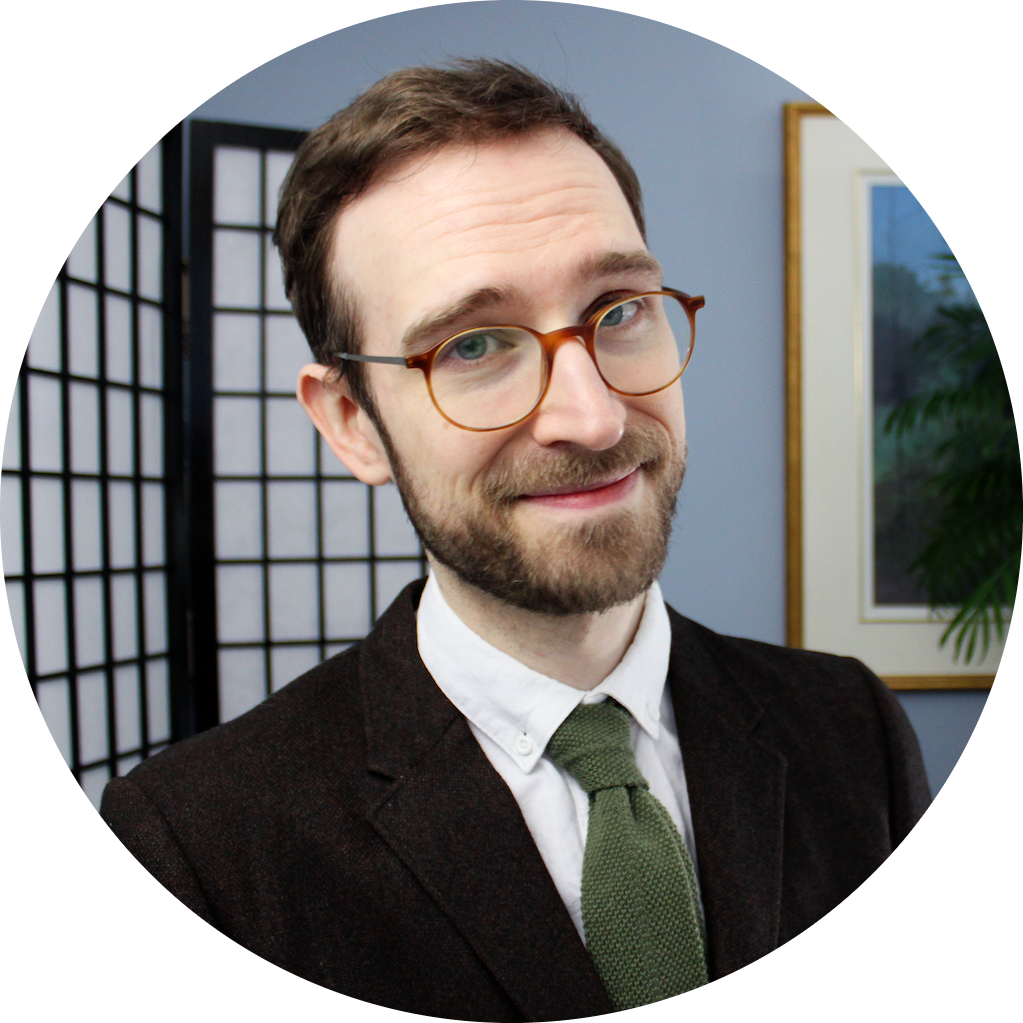 Dr. Colin Gorrie, Old English & Latin Fellow of the Ancient Language Institute
These days, when Old English is taught at all, it's typically taught by handing students a grammar book and a collection of texts and translating them by brute force. We know from our experience with Latin, Ancient Greek, and Biblical Hebrew that there is a better way to learn historical languages: through conversation and by reading level-appropriate texts. With ALI's approach, you'll be amazed at how quickly you'll start to be able to understand Old English on its own terms. Beowulf awaits!
What makes ALI different? Why learn Old English with us?